"You don't build business You build people. People build the business"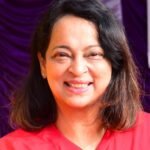 An IT entrepreneur and professional with a rich and diverse experience of more than 20+ years across the industry. She graduated with a Masters' in Engineering from the University of Texas (USA). Post this she worked in engineering and management roles at various companies including Hughes Networks, Philips Consumer Electronics, Texas Instruments etc. in Bangalore and played a key role in various management positions. She has delivered multiple hi-tech products and large global software programs, performed a Six Sigma Black Belt role, and been adjudged a high potential leader during her corporate career. Her passion to become an entrepreneur led her to set up rProcess – a Mysore-based ITES centre. The key motivation in founding rProcess was to enable jobs in smaller towns, going beyond the Indian metros with an inclusive & diverse workforce. She is also a Paul Harris fellow of Rotary International and is committed to several social causes & She is also the Chairperson of the CSR panel at CII, Mysuru Chapter.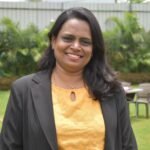 Smitha plays a key leadership role in building the company's Global Delivery Platform, organizing new solutions and leading advanced process and operational initiatives to drive a strong financial infrastructure for high growth organization. Smitha also guides the teams on new process workflow and internal controls. Besides being responsible for vendors and client management, she is responsible for the administrative, financial, and risk management operations of the company. Overall responsible for the development of a financial and operational strategy, and the ongoing development and monitoring of the financial system, risk assessment, compliance, audit, and corporate governance. In addition to this Smitha also leads support functions of the company. An ITES professional with 20 + years of industry experience she holds a B.Eng (Hons) and Master's Degree from the University of Teesside, UK. Smitha has significant exposure with large corporates like JP Morgan Chase – India and Garlands Call Centre, Middlesbrough – UK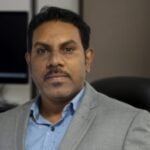 Mujeeb Jeelani is an accomplished professional with a proven track record in project management and delivery. With 20+ years of industry experience, He brings a wealth of knowledge and expertise, and his passion for excellence, strong leadership skills, and unwavering dedication to client satisfaction make him an invaluable asset to the company. He leverages his expertise to identify the necessary resources, whether it is skilled personnel or technology, and ensures their optimal allocation and ensures projects proceed seamlessly and meet or exceed client expectations. His ability to work seamlessly across all geographies with various customers, coupled with his innovative approach to problem solving, has been remarkable. An ITES professional with more than 2 decades of experience holds a master's degree in operations management. Mujeeb has significant exposure working for large companies like IBM, Bengaluru, and HGS, Mysuru.
An HR professional with a diverse experience of more than 15 years of experience across the industry. She graduated with a Master's in Human Resource Management from the University of Mysore. She started her HR career in an engineering company in Muscat, Oman, and played a key role in setting up core HR functions. She moved back to India with a clear goal to pursue her research and was awarded a doctorate in the disability area. She is a certified Disability professional from Enable India. An action-oriented HR Professional who translates business visions into HR initiatives. A people's champion who supports management and employees with a pragmatic approach. She possesses extensive experience providing the full spectrum of human resource services including Talent Acquisition, Onboarding, Compensation & Benefits, Compliance, Performance management, Learning and growth programs, Employee Engagement & workforce retention.